嵌入式硬件设计
We offer adaptation of existing products as well as new product development. Long standing customers value our comprehensive consulting and detailed cost-benefit analysis. Our focus is on finding the optimum solution for you. 
Circuit design and PCB layout of digital and analogue boards is made with Altium Designer Designs are made with attention to technical standards for EMI and thermal environment. The complete design cycle is focused on:
testability
cost-efficient production
EMI behaviour
ARM Microcontroller
We have a deep knowledge of ARM microcontroller architectures, including ARM7 and theCortex family.
As official STMicroelectronics MCU Design Consultant we offer full support for your STM32 design.
Supported Microcontroller
| | | |
| --- | --- | --- |
| Architecture | Manufacturer | Example |
| ARM7 | ATMEL, NXP, ST Microelectronics | LPC2129, STR712 |
| ARM9 | ATMEL, ST Microelectronics | STR912 |
| Cortex-M3 | NXP, ST Microelectronics, Texas Instruments | STM32F103, STM32F105, STM32F107 |
| Cortex-M4 | NXP, ST Microelectronics | STM32F405, STM32F407 |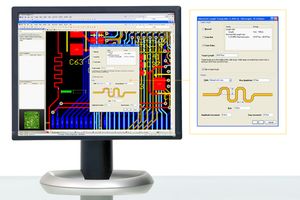 Design of mixed-signal electronics

STM32 Development